PLU Body Scrub Prestige Therapy Edition 180g x 2EA Keratin +Moisturizing +Nutrition +Elasticity care
PLU
Body Scrub Prestige Therapy Edition 180g


*Keratin management + moisturizing + nutrition + elasticity + A05 + T03
-Walnut skin powder + grape seed powder dead skin care double effect!
Gently double care of dead skin cells as well as fine dead skin cells!
-Use of 7 kinds of flower water as a raw material instead of purified water doubles the moisturizing aid!
Hibiscus/calendula/damask rose/blue lotus/daisy flower/cerulata cherry tree flower extract/chrysanthemum extract
-2 times more helpful ingredients for skin elasticity care!
Marine collagen/hydrolyzed silk
-Two times more nutritious ingredients!
-2 times more organic ingredients with 5 premium oils!
Contains evening primrose oil/baobab seed oil/rosehip oil/macadamia seed oil/sunflower seed oil
-T03 3 types of oils containing therapy essence
Ylang-Ylang Oil/ Eucalyptus Oil/Rose Mario Oil
-A05 5 kinds of ingredients that help antioxidant
Damask rose/hibiscus/calendula/blue lotus/daisy flower

[How to use]


Apply an appropriate amount on the body while wet, then rub it lightly as if massaging, and then rinse thoroughly with lukewarm water.
Depending on the skin condition, adjust the amount and frequency of use of the scrub, and use 1-3 times a week.
It is more effective to use a scrub after soaking the body for 15 minutes when using it in a jjimjilbang or bath.
The stratum corneum of the knees, heels, and elbows is soaked in hot water and scrubbed for better effect.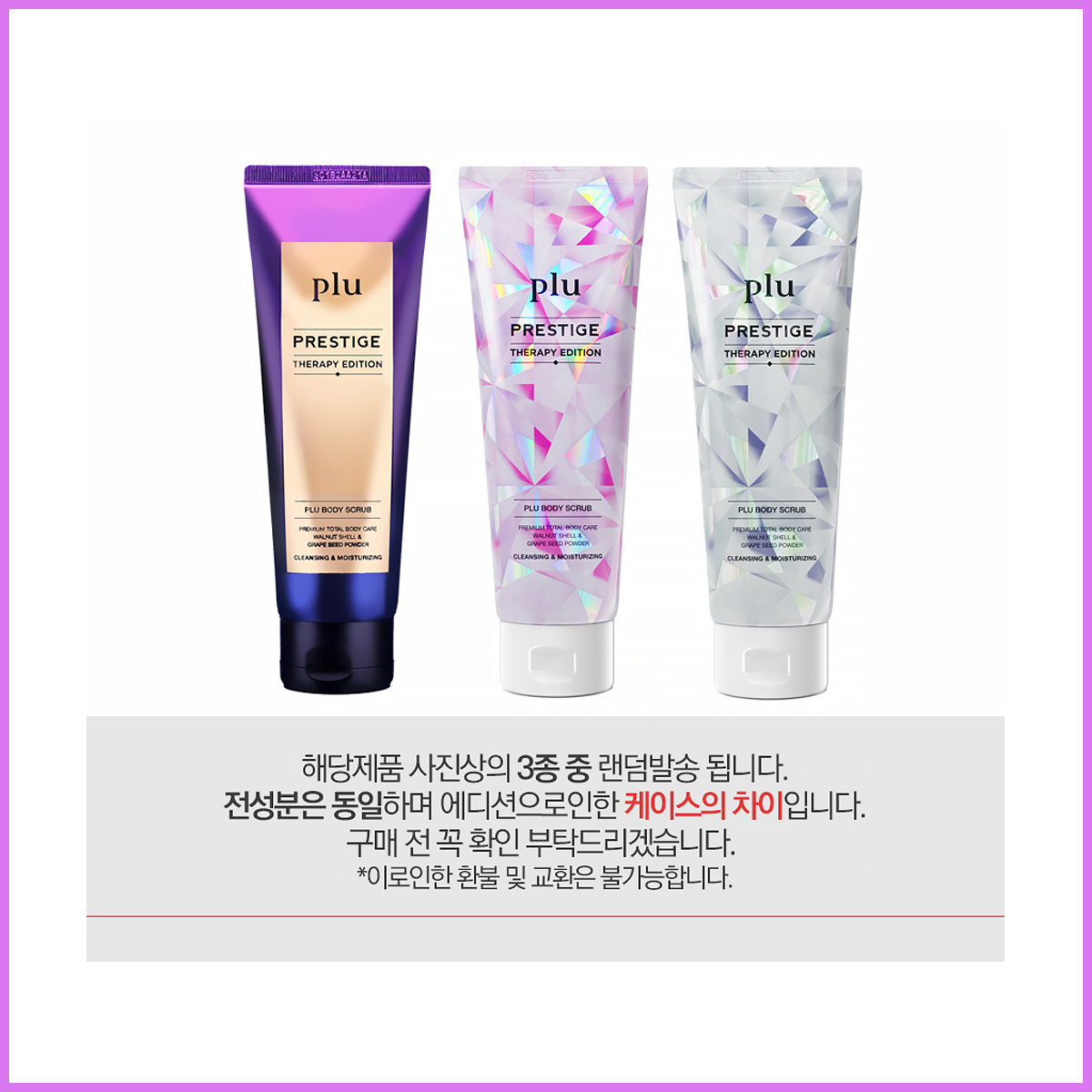 It will be randomly sent out of the 3 types in the photo of the product.
All ingredients are the same, and the case is the difference due to the edition.
Please check before purchasing.
* Refunds and exchanges are not possible.