[GILIM Toms Farm]Korean Food Honey butter Alomd Snack Wasabi/Tteokbokki Flavored almond 210g*3
Easy choice for me and my family's health
You can enjoy it freshly anytime and anywhere with zipper.
-Eat a bite as a snack when studying
-Take a bite while exercising
-Take a bite at the picnic
-Have a bite of snacks at a drink
Honey Butter Almond
Crispy toasted almonds are coated with sweet honey and savory butter, then added to the honey butter seasoning to bring them back to your taste buds.


2.wasabi flavored almond
The wasabi-flavored almond nuts are coated with almonds to give them a fun taste. Recommended for snacks,health snacks for adults.


3.Tteokbokki Flavored Almonds
The combination of sweet and spicy tteokbokki and savory almonds!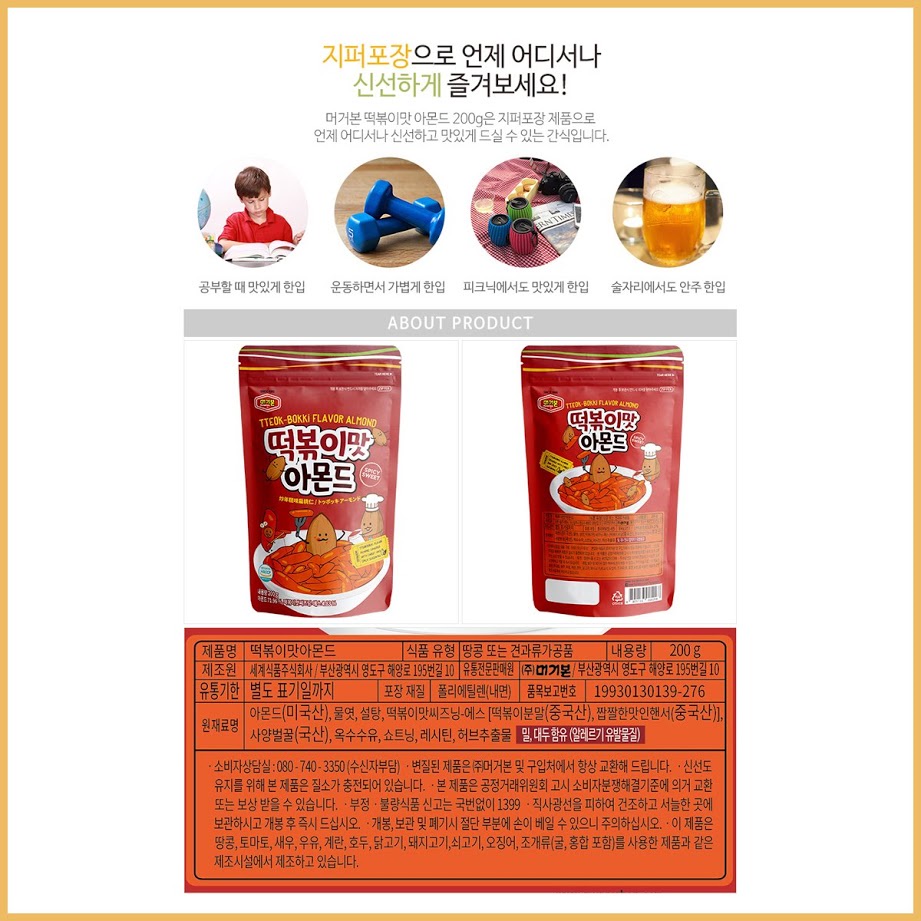 How to store
Store in the fridge. Keep it frozen for long term storage.