[Drum Cook] Electric Rotary Grill Multi-Cooking Equipment DR-950
No need for fire!
Self-Rotating Multi Cooker
Drum Cook DR-950
Premium cooker without worrying about Smoke, oil and smell
Checkpoint
-360 degree rotation-loop grill
-Self Moisture-Steam Primer
No need for oil or water with steam primer.
The outside is crispy, the inside is moist and chewy ~
Enjoy healthier cooking with a drum cook that cooks with its own heat from below and the heat is drained
with grease by convection air circulation technology.
Low Pressure Retention-Silicone Packing
Healthy Cooking-Oil Drain

-15 degrees of the reason for the oil falling out,
when rotated automatically 15 degrees angle oil is drained
from the slope, healthy cooking is completed
Heat Resistant Glass
Hygienic Care-Teflon Coating
-Can be easily removed after cooking
because of the structure that can be easily removed from the cooker.
950W Powerful Firepower
Make your cooking happen in less time and minimize power
Easy cooking-dial timer
Locking device for safety


Automatically rotates in a drum-style grille,
ingredients don't turn over and mix and don't stick or press.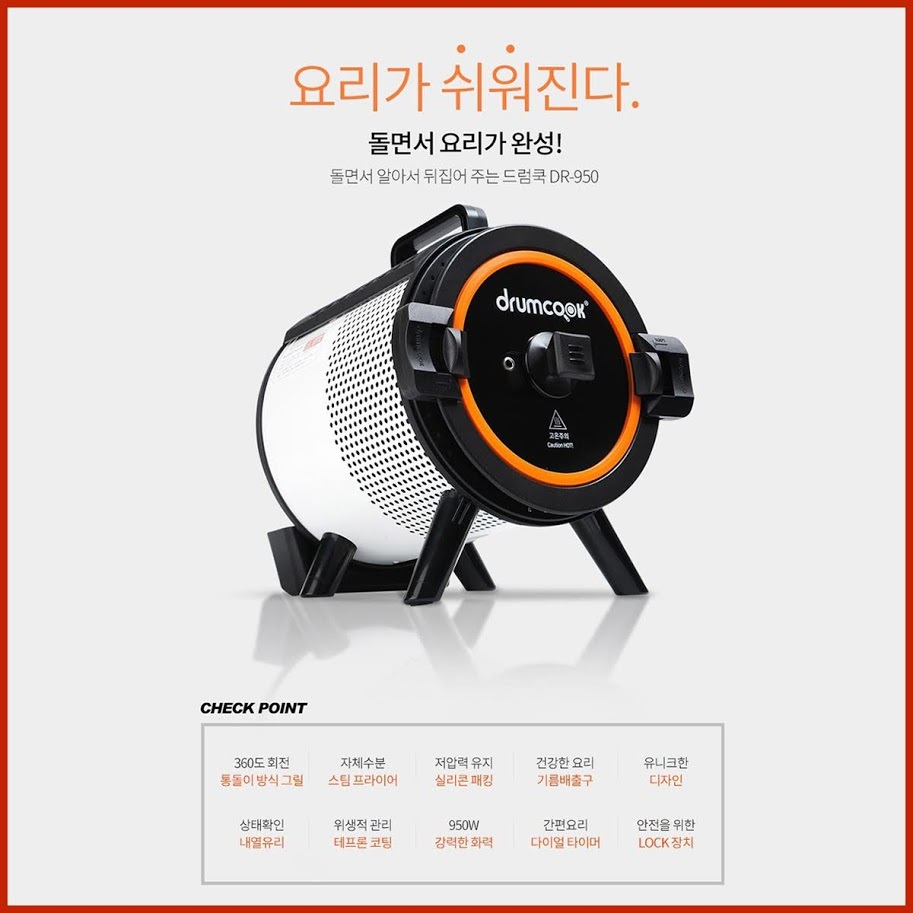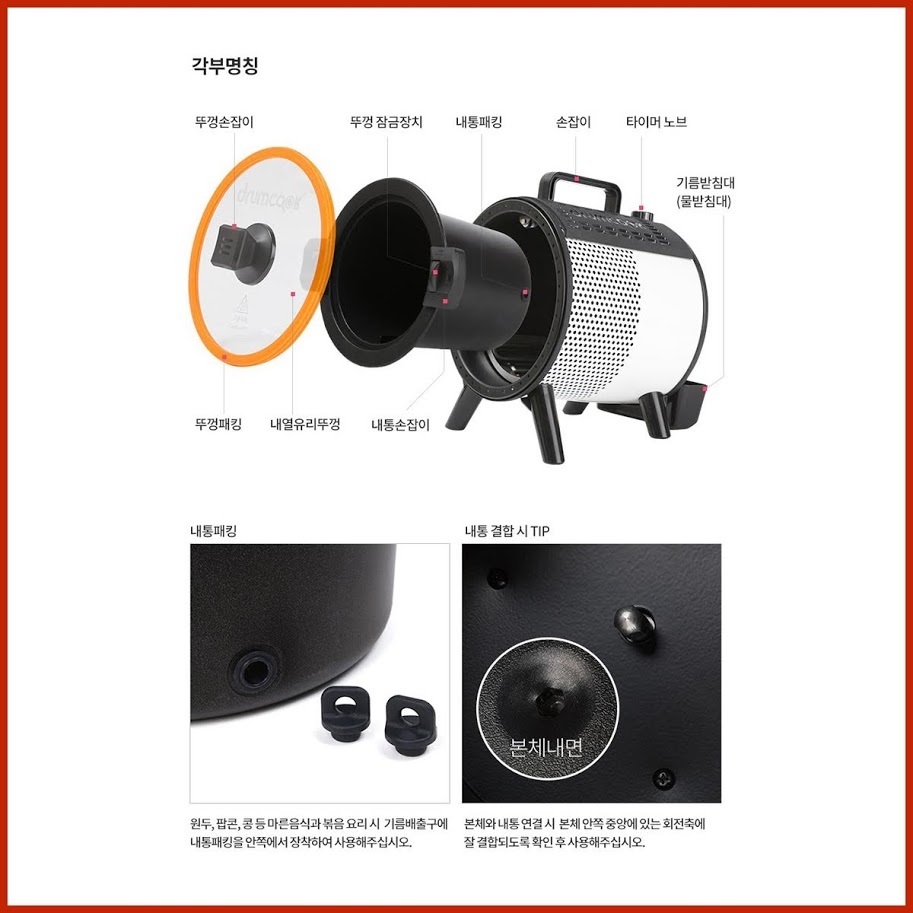 [Important: Shipping & VAT Information]
We, as a global seller from South Korea, are trying to offer the best price and quick delivery service to our precious customers.
Because VAT rate and policy varies from country to country, we do not include the fees in the product selling price.
Thus, VAT may occur when you receive the product. Please make sure this before ordering.
We use either DHL or FEDEX delivery service and purchase invoice is attached to the product.
The delivery cost is already included in the product cost.
If you have any question, please leave a message.